Both channels are ready now. Bias set to 750mA instead of 500mA. This is done by adding a parallel 510Ω resistor to RB1 to increase the bias range.
I'm using two pairs of 2SJ201/2SK1530 matched.
Noise is incredibly low and distortion is very low as expected. 10W or more of class A can be achieved from this board with only 24V supply:
Here's a quick test of one of the channels: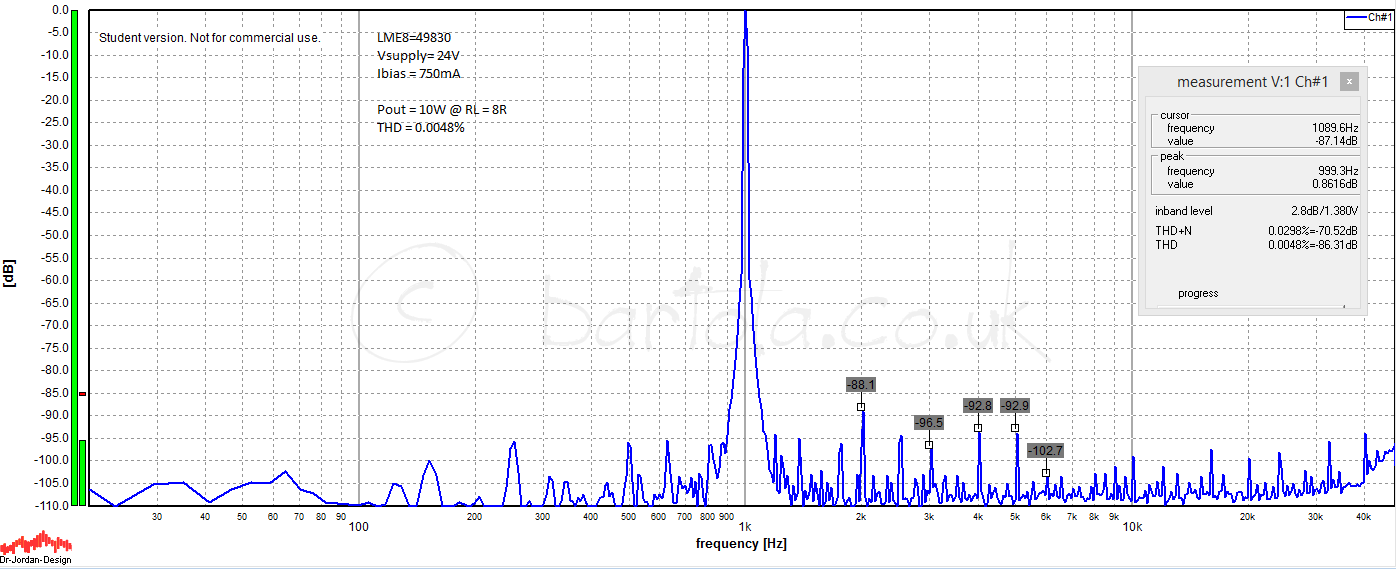 It's very promising. I need to mount the supplies to the chassis and do a bit of drilling work to get this amp completed now.